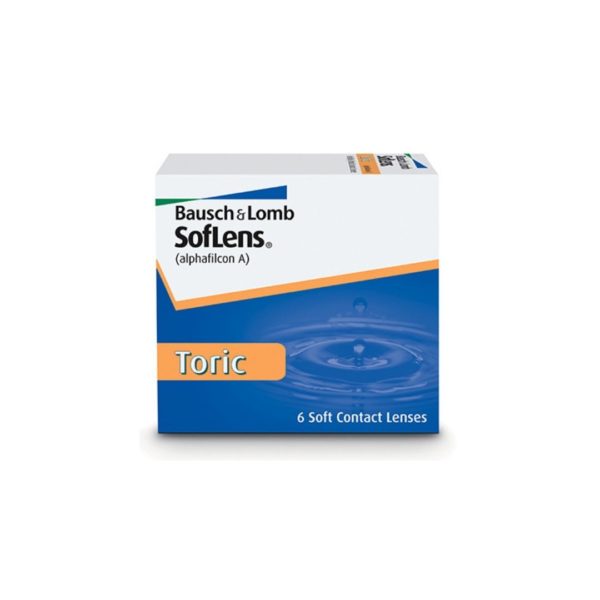 Soflens Toric
MVR 1,350.00 Inc. GST
For Pre-Order Only. Delivery in 3-4 weeks.
Please mention your power while checking out.
The SofLens Toric contact lens is indicated for the correction of myopia, hyperopia and astigmatism, and can be worn daily or extended wear from 1 to 7 days between removals, for cleaning and disinfection or disposal of the lens, as recommended by your eye care professional.
Lens Type : Monthly Disposable Toric
Material : Alphafilcon A
Qty: 6pcs/pack
B.C/Dia : 8.5/14.5
Power : 0.00 to -6.00 ( 0.25 STEP) -6.50 to -9.00 ( 0.50 STEP)
+0.25 To + 5.00 ( 0.25 STEP) +5.50 to +6.00 ( 0.50 STEP)
CYL: -0.75 ,-1.25, -1.75, -2.25 AXIX 10 TO 180  (10 STEP)
In stock